Fresh, Authentic Thai Cuisine in Oakville
Located in downtown Oakville, Ontario, Salad Thai Restaurant is committed to serving fresh, authentic Thai cuisine. Our meats, produce and seafood are of the highest quality. Salad Thai's menu features a great selection of dishes cooked with fresh ingredients, served by skilled and dedicated staff.
We accept dinner reservations six days a week (barring any special events, we are closed Mondays). For seating, any time between 4:00 p.m. and 8:00 p.m., please contact us to make a reservation. This authentic family restaurant brings the true taste of Thai cuisine to downtown Oakville.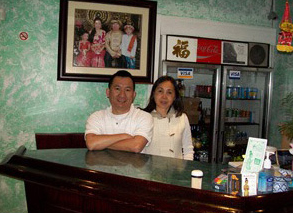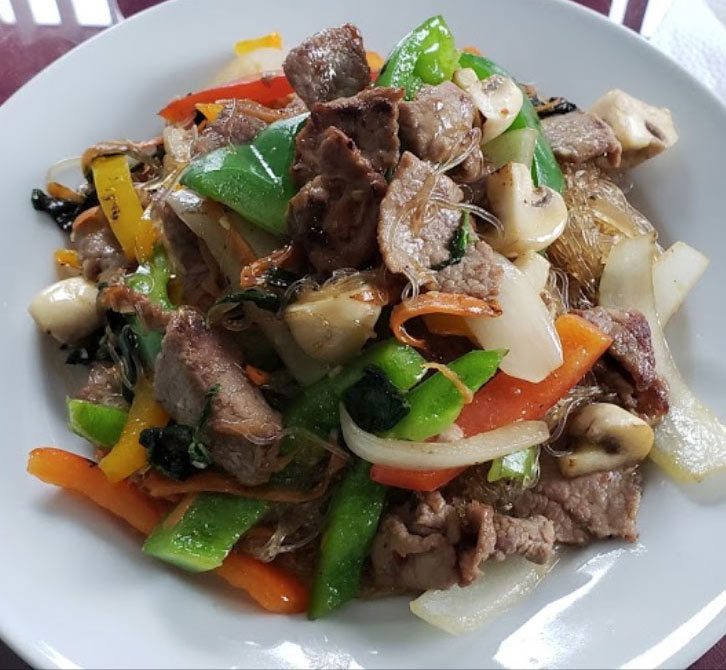 Locally Owned Thai Restaurant in Oakville
Over 15 years ago, Sean and Lee Chong opened Salad Thai at 398 Kerr Street in downtown Oakville.
Today, Salad Thai Restaurant is still committed to offering clients fresh and authentic Thai food, featuring a great selection of dishes cooked with the finest ingredients, served by attentive and friendly staff.
Mango salad, chicken with cashew nuts, Thai lemon soup and Pad Thai are just a few of the many house favourites enjoyed by customers throughout Oakville. Virtually every dish is made to order, and in most cases, individual spice preference can be taken into consideration.
However, due to their nature, curries and soups must be prepared well ahead of serving time. Should you have any questions about the degree of spice in any of our dishes, please feel free to ask, or consult the spice guide located on the menu. All of us at Salad Thai are dedicated to helping you enjoy your meal.